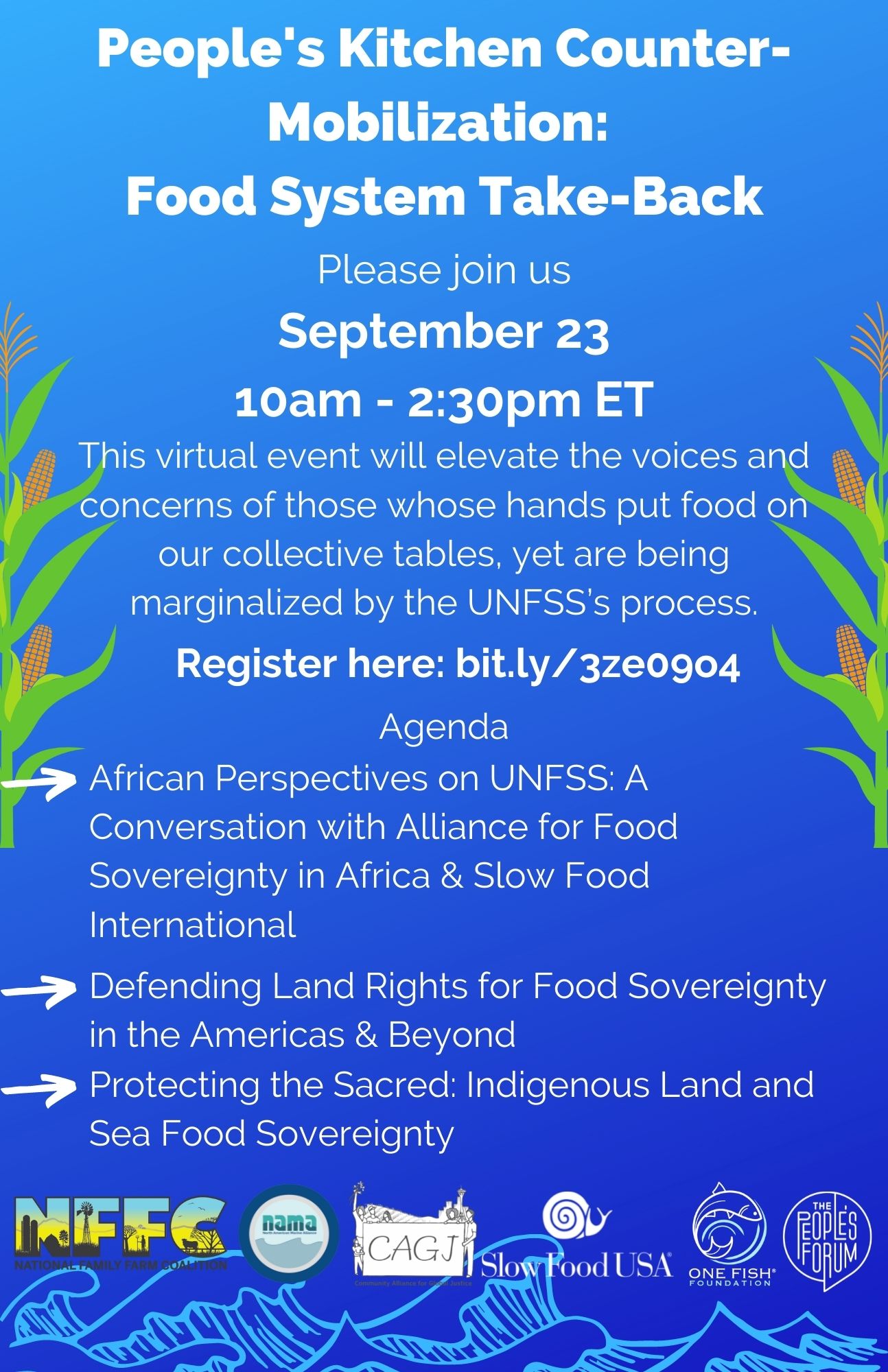 THURS Sept 23, 7 – 11:30AM PDT /  10AM – 2:30PM EDT
People's Kitchen Counter-Mobilization: Food System Take-Back
Free event: Register today!  Help us publicize: Share the Facebook event
In concert with the global resistance to the UN Food Systems Summit (UNFSS), National Family Farm Coalition will host the virtual People's Kitchen Counter-Mobilization: Food System Take-Back on the same day as the UNFSS — September 23, 2021. This virtual event will elevate the voices and concerns of those whose hands put food on our collective tables, yet are being marginalized by the UNFSS's process.
The program will include saludos from our food sovereignty partners around the world, and live music!
10:00AM EDT: Opening welcome
10:30AM EDT: African Perspectives on UNFSS:  A Conversation with Alliance for Food Sovereignty in Africa & Slow Food International
11:30AM EDT: Defending Land Rights for Food Sovereignty in the Americas & Beyond
1:00 PM EDT: Protecting the Sacred: Indigenous Food and Sea Food Sovereignty
2:00PM EDT: Taking Action for Food Sovereignty
Event hosted by Community Alliance for Global Justice, National Family Farm Coalition, North American Marine Alliance, One Fish Foundation, and Slow Food USA.